UI Designer Salary, Qualification & Career Growth Opportunities in India
By Dice Academy
|
on Oct 05, 2020
|
If you are a creative soul looking for some off-beat and exciting career opportunity in the creative field, then a career in UI Designing can be the right choice for you. The demand for UI designers in India has been growing rapidly as more and more companies realise the importance of user interface (UI) design to connect with their users/audience.
Let's first understand all about the job profile of UI designer, salary range, and career opportunities in India.
Job Profile of a UI Designer
The main job responsibility of a UI Designer is to understand the product and audience of the brand for which he/she is working and design their app or website to enhance the visual and interactive experience of a user. The UI design is a creative and very challenging job profile. As a UI Designer, you are not only responsible for designing the interface of an app or website but also understand the product, audience and their need to design screens, buttons, scrollbars and other navigational elements of an app and website. A UI Designer also works very closely with UX designers and developers to ensure correct implementation.
Skills Required to Become a UI Designer
Here are some of the key skills that can help you become one of the most sought after UI Designer in the industry: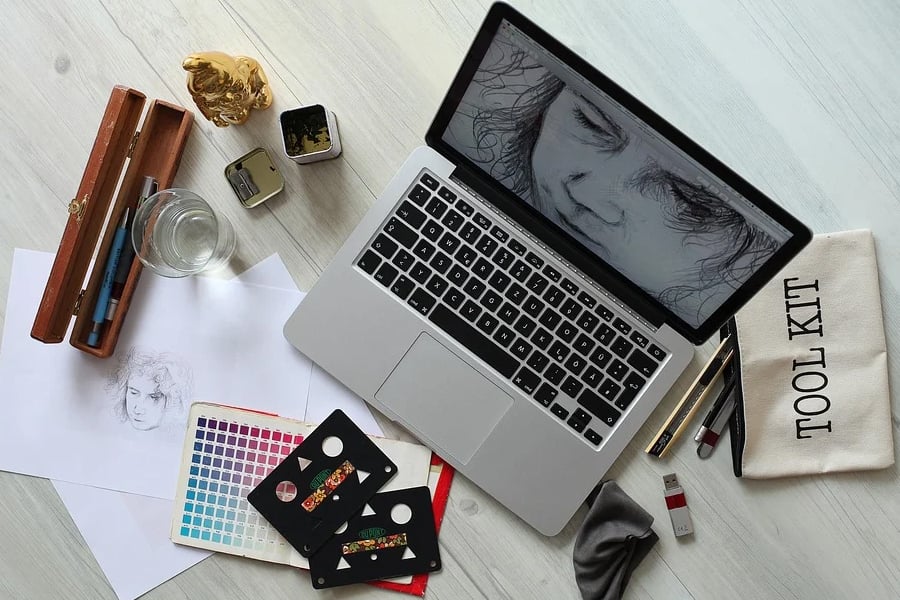 Flair for Design: It's one of the key skills required to become a good UI Designer. You should also understand how colour, spacing, patterns and typography affect the user interface and how you can improve the design to enhance the overall visual and interactive user experience.
Understand user perspective: A UI designer should be able to understand the product, need of the user and their expectation while interacting with the product. You should be able to step-in user's shoes to understand what they want, what their expectations are and if the product meets their requirements.
An eye for details: A good UI designer should have an eye for details not only visually but also technically. He/she should know what works well visually and technically to enhance user experience. Keep a track of the latest trends for trends' sake.
Ability to articulate your ideas: Cracking out-of-the-box ideas are not enough, you should also have excellent communication skills to be able to articulate and discuss your ideas with clients, UX designers, developers and other team members involved in the project.
Upskill your technical knowledge: Having technical knowledge is an added advantage that can help you while designing wireframes, or communicating with developers or getting to grips with responsive design.
How to Build a Career in UI Designing?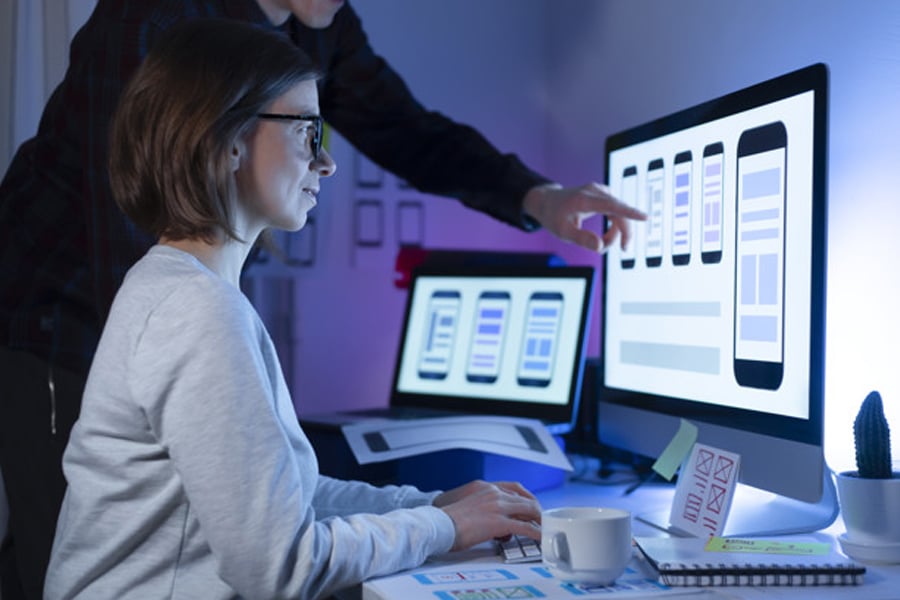 Unlike engineering or the medical field, you don't need a particular course of study to become a UI designer, however, knowledge of graphic design can be useful to build a successful career in UI designing. In this field, your portfolio speaks more than your degree. So, your main focus should be on developing key skills and portfolio to market yourself as a UI designer.
Mostly, an employer seeks the following skills while hiring a UI designer:
Visual design principles
Conceptualize branding, typography and colour theory
Building wireframing and prototyping
Understanding of style guides
Ability to read user personas and develop designs accordingly
Teamwork and ability to express, discuss and articulate ideas to others
Knowledge of key industry tools, including Sketch
Average Salary of UI Designers in India
A UI Designer in the early stages of his/her career can earn an average salary of Rs 4 lakh to Rs 5 lakh per annum. As your experience increases, you can earn Rs 8 lakh to Rs 10 lakh annually in 5 to 7 years. The demand for qualified UI Designers is higher in cities like Delhi, Gurugram, Noida, Mumbai, Bangalore, Pune, Chennai, Hyderabad and other metro cities. In recent years, the demand is also coming from tier-2 and tier-3 cities.
You Might Also Like
Motion graphics are constantly needed in the motion pictures and the video...
By Samarth Pandey
on Jun 29, 2022
Sketch has long been amongst the most prominent layout tools for interface (UI)...
By Samarth Pandey
on Feb 14, 2021
The career of a graphic designer is filled with creativity, excitement and new...
sort arrow_drop_down arrow_forward_ios
Stay Tuned
Stay up to date with our latest courses.